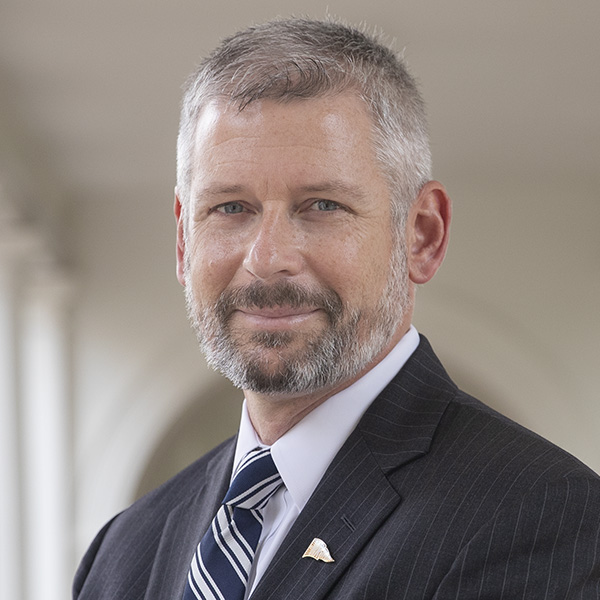 David W. Martel is the Vice President for Communications and Chief Marketing Officer of the University of Virginia. Appointed in 2013, he is responsible for the leadership of University Communications, which stewards institutional marketing and branding, content and distribution strategy, news and media outreach, creative, digital, and issue management.
Martel is a member of the president's cabinet and executive administrator for University communications among UVA's diverse audiences. As the chief communicator on Grounds, he leads broad efforts to support the strengthening of UVA's reputation by promoting its merits, relevance, and achievements.
During his time at UVA, Martel has led a reorganization of the University Communications department establishing best-in-class teams and spearheaded two multi-year strategic plans. Martel serves on the UVA Wise College Foundation Board, and engages in ad hoc pro bono consulting for higher education institutions.
Martel previously served on the senior management teams for the University of Connecticut and the Roper Center for Public Opinion Research. His extensive work analyzing the mind and mood of the American public on cultural, economic, and political issues laid the foundation for a reliance on research assessment to measure the overall success of the department he leads today. David is married to Kristen Martel, and they have five children.